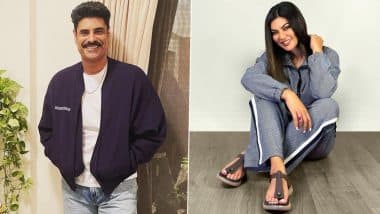 Sikandar Kher – Sushmita Sen (Photo Credits: Instagram)
Aarya Season 3: Actor Sikandar Kher, who won the hearts of the audience with his work in the streaming film 'Monica O My Darling', is back on the sets of his popular OTT show 'Arya'. It stars former Miss Universe and actress Sushmita Sen in the lead roles. He has recently started shooting for season 3, the actor shared a video showing that his character named Daulat will be back on screen soon.
Shikander Kher also shared that sweet welcome note from the show's director Ram Madhvani and his team. The note quotes Al Pacino's Tony Montana from 'Scarface', "The eyes, Chico, they never lie."
The actor says, "It's great to be back in a character I've worked with and stayed with for two seasons now. Looking forward to working with Ram, Sushmita and the entire team again. From what I've read, I'm sure there's a lot in it for the audience."
He further said, "At the moment I cannot reveal much as we have just started shooting, but yes the character has progressed a lot in the third season of the show. Excited to have Daulat back." Season 3 of the crime action thriller series 'Arya' will soon air on Disney Plus Hotstar.
sikander kher and sushmita sen start shooting for aarya season 3