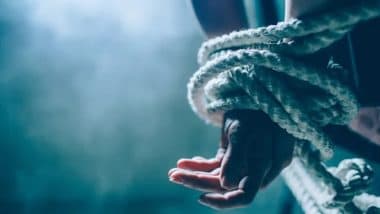 Representational Image (Photo: Pixabay)
29 Years Old Actor Kidnapped: The case of kidnapping a 29-year-old actor for ransom in Mumbai has come to light. The Oshiwara police have registered a case in this matter and started investigation. It is reported that this incident took place between Vikhroli and Ghatkopar on the Eastern Express Highway. In this case, Oshiwara police has registered an FIR and handed over the case to Ghatkopar police for further investigation.
According to mid-day news, the actor is Anushil Chakraborty and on Saturday he was coming to his home in Jogeshwari when he was kidnapped. The police have come to know in the investigation that on Friday he was returning to his home after visiting South Mumbai and Chembur areas with his friend. While returning home, another person joined them on the Eastern Express Highway.
The actor was driving his car sitting in the front when suddenly the person sitting behind took out a pistol and started threatening the actor. After this, she asked the actor to call her mother and arrange for Rs 20 lakh. After this, the actor slowed down and jumped from the moving vehicle. After somehow saving himself, the actor told the whole incident to his mother, after which she informed the police.
29 years old actor kidnapped by unknown person mumbai police registers fir