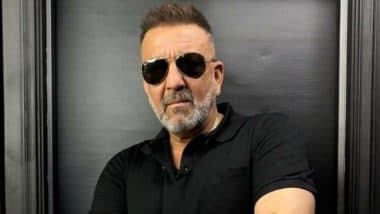 Sanjay Dutt (Photo Credits: Facebook)
Sanjay Dutt: Bollywood actor Sanjay Dutt's life has been quite controversial, yet there is no dearth of his fans. Recently, Sanjay Dutt has told such an incident related to his relationship which was going to decide his life and death. Sanjay Dutt came to know in 2020 that he had cancer. After that they were completely shattered. Because he had seen his mother and his wife dying of cancer in front of his eyes. Sanjay Dutt did not want to get cancer treatment and chemo therapy done.
Sanjay Dutt had recently reached an event with his sister Priya Dutt where he openly told about his cancer journey, I had back pain. Which I was treating with hot water bottle and was also taking painkiller. One day I could not breathe. Then I was taken to the hospital. Then a man came to me and said that I have cancer.
Sanjay Dutt said, at that time I was alone in the hospital, my wife had gone to Dubai, I had no one with me. I had no family, no sister. When you hear any news like this and only then your whole life starts appearing in front of you. There is a cancer history in my family. My mother lost her life due to pancreatic cancer and my wife Richa Sharma also had brain cancer.
The actor further said, so the first thing I said was that I do not want to undergo chemotherapy. I said if I want to die, I will die, but I will not get treatment. But I took this treatment only because of my family because I could not see my family disintegrating.
sanjay dutt was shocked to hear about cancer did not want to get himself treated because of this fear