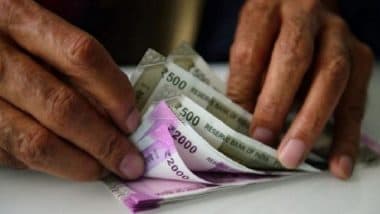 Representational Image (Pixabay)
New Delhi, January 16: About 58 per cent builders expect an increase in housing prices this year. On the other hand, 32 percent believe that the prices will remain stable. These findings came out in the real estate developer sentiment survey. The survey was jointly conducted by realty sector's apex body CREDAI, real estate consultant Colliers India and property research firm Liaises Foras. India's richest 1% hold more than 40% of total wealth: Oxfam.
According to the survey, 43 per cent developers expect residential demand to remain stable in 2023. On the other hand, 31 percent believe that it will increase by 25 percent. 341 real estate developers from different parts of the country participated in the joint survey conducted during the last two months.
The report said, "58 per cent developers believe that housing prices will rise in 2023 due to cost escalation, economic uncertainties and inflation." Will be stable The report states that housing prices have increased over the last few quarters. During this time the demand has also been strong.
(This is an unedited and auto-generated story from a syndicated news feed, likely not the latest staff changes or edits)
58 builders expect housing prices to rise in 2023 surveyr