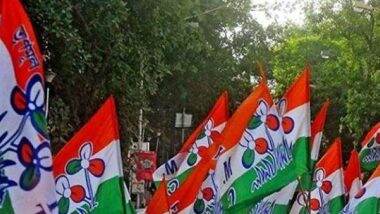 Trinamool Congress (Photo Credits: PTI)
New Delhi, January 13: Former Congress President Rahul Gandhi has said that some 'divisive forces' are using the diversity of the country against the countrymen, but the 'politics of hate' is not going to last for long.
He has made this comment in the letter, which Congress will distribute among the people as a message of Rahul Gandhi under its 'Hath Se Hath Jodo Abhiyan'. Congress is going to start this campaign on January 26 as a further program of its 'Bharat Jodo Yatra', which will last for two months. Also read: Bharat Jodo Yatra: Congress leader Rahul Gandhi targeted BJP and RSS, said – this journey is against the politics of fear and hatred
In this letter containing a message to the public, Rahul Gandhi claimed, "Today our diversity is in danger. Some divisive forces are using our diversity against us. One religion is being fought with another, one caste with another, one with another and one state with another.
politics of hate will not last long rahul gandhir