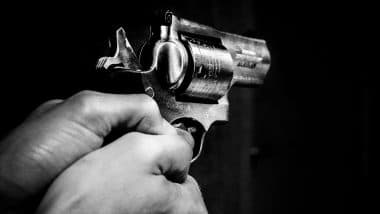 Representational Image (Photo Credits Twitter)
CISF Jawan Shoots Himself: A CISF constable on duty at Terminal-3 of Delhi's Indira Gandhi International Airport on Tuesday allegedly shot himself in the toilet. The jawan has died due to bullet injury. CISF and police have started investigating the whole matter. According to information, a CISF constable posted on 'B' shift duty at Terminal 3 of Indira Gandhi International Airport has allegedly shot himself in the washroom on Level 2 of the airport.
The deceased jawan has been identified as Jitendra Kumar. Jitendra Kumar is a resident of Rajasthan and used to live with his family in Dwarka area of ​​Delhi. Also read: Security guard commits suicide inside Indian Embassy in Kathmandu
An officer told that the incident took place at around quarter to four. The police have taken the body into custody and sent it for postmortem. At present, CISF and Delhi Police are engaged in the entire investigation. It is being ascertained why the jawan shot himself.
delhi cisf jawan shoots himself dead at igi airport bathroom