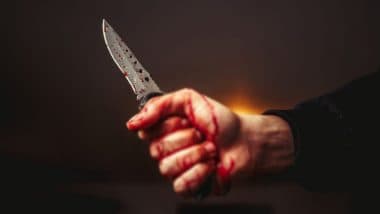 Representational Image (Photo Credits: Pixabay)
New Delhi, January 22: Half a dozen assailants brutally thrashed a class 11 student in east Delhi's Mayur Vihar area after a brawl broke out over throwing garbage outside the house. An FIR has been registered at Ashok Nagar police station under IPC section 307 (attempt to murder). The entire incident of the 19-year-old student being attacked by half a dozen armed men was captured in the CCTV footage available with IANS.
A senior police officer said that information was received from LBS Hospital that 19-year-old Nitesh, a resident of Dallu Pura, was admitted by his brother Rupesh with stab wounds all over his body. He was later taken to GTB Hospital for treatment. Also read: Delhi Shocker: Wife slaps husband in a hurry, husband kills him
Police said that the victim lives as a tenant on the ground floor with his family and is a student of class 11. DCP Ex Amrita Guguloth said, "The youth was attacked by another tenant named Krishna Rajak, 40, who lives on the first floor.
According to preliminary investigation, the two had a fight over throwing garbage, after which the accused attacked the victim with his shaving razor. The accused was nabbed from his workplace in Noida, where he does tailoring work.
delhi youth stabbed for protesting against littering fir registered