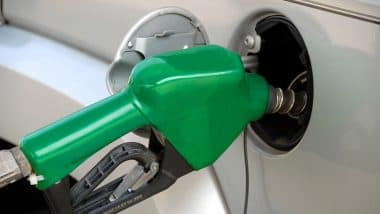 petrol and diesel
New Delhi, January 17: The government has cut windfall profit tax on exports of diesel and aviation fuel (ATF) along with domestically produced crude oil in view of fall in prices in the international market. An official order said that windfall profit tax on crude oil produced by companies such as Oil and Natural Gas Corporation (ONGC) has been reduced from Rs 2,100 per tonne to Rs 1,900 per tonne. This order was issued on 16 January. Crude oil is refined and converted into fuels like petrol, diesel and ATF.
Apart from this, the government has reduced the tax on export of diesel from Rs 6.5 to Rs 5 per litre. Tax on export of ATF has been reduced from Rs 4.5 to Rs 3.5 per litre. The new rates are effective from January 17. Windfall profit tax on domestically produced crude oil was first imposed in July 2022. The windfall tax rate on this is currently the second lowest. In the second fortnight of December 2022, the tax on domestic crude oil was Rs 1,700 per tonne. Earlier, in the fortnightly review of January 3, tax rates were increased. At that time crude oil had strengthened globally. Since then, international crude oil prices have come down. ALSO READ: Center takes up AAP's protest against Lt Governor of Delhi with SC
India imposed windfall profits tax for the first time on July 1. In this way, India had joined the few countries that levy tax on higher than normal profits of energy companies. At that time, an export duty of Rs 6 per liter ($12 per barrel) was imposed on petrol and ATF and Rs 13 per liter ($26 per barrel) on diesel. In addition, a windfall tax of Rs 23,250 per tonne ($40 per barrel) was imposed on domestic crude oil.
Export tax on petrol was abolished in the first review itself. The tax rates are reviewed every fortnight based on the average price of crude oil for the last two weeks.
government cuts windfall tax on domestic crude oil duty on exports of diesel atf also reduceddr