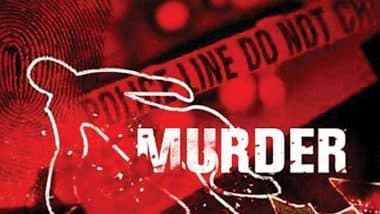 Representational image (Photo: PTI)
Jind (Haryana), January 13: In Ramnagar of Jind district, a case of allegedly beating a young man to death by calling him on the pretext of doing business has come to light. A police officer gave this information on Friday. Odisha: Pregnant woman dies after giving birth to a child after being released from jail
He told that on the complaint of the brother of the deceased, the city police station has registered an FIR against four people under various sections including murder. Police said on Friday that according to Tahrir, Harsh (26), a resident of Bhatnagar Colony of the city, had a transaction of money with Baru, a resident of Rambakhsh Colony. Late last evening, Baru and his associates called Harsh to the vacant land adjacent to the Delhi railway line in Ramnagar on the pretext of settling accounts and beat him up.
He told that the seriously injured Harsh was brought to the general hospital where the doctors referred him to the Medical College, Agroha after seeing his serious condition. Police told that Harsh died on Friday morning. The deceased's brother Anuj told the police in his complaint that Baru does betting and had given four lakh rupees to Harsh.
The city police station has started investigation by registering a case against Baru, Tinku Nada, Charra Sheoran, Rahul under various sections including murder on Anuj's complaint. Nafe Singh, the investigating officer of the city police station, said that at present, a case of murder has been registered against four people and the investigation has been started.
(This is an unedited and auto-generated story from a syndicated news feed, likely not the latest staff changes or edits)
jind calling on the pretext of accounting the young man was beaten to deathr