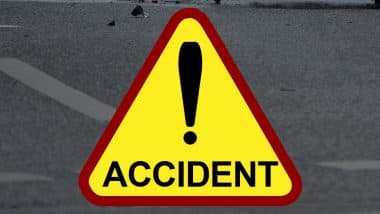 Representational image (Photo: File Photo)
Kathua/Jammu, January 21: Five people, including a woman, were killed and 15 others injured when a mini bus skidded off the road and fell into a deep gorge in Jammu and Kashmir's Kathua district on Friday. Police gave this information.
The accident took place at Sila village in Billawar in the evening when the driver lost control of the private bus at a turn, he said. According to the police, the bus was going from Mondli village to Dhanu Parole village. Also read: Gurugram: A case has been registered against five people, including a woman, for misbehaving with the constable and creating ruckus in the police station.
He said rescue workers found four people, including a 60-year-old woman, dead at the scene, while 16 others were taken to hospital where one of them died.
mini bus falls into gorge in jammu and kashmir's kathua five killed 15 injuredr