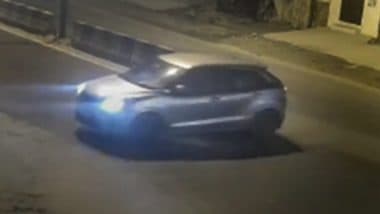 Kanjhawala death case (Photo: PTI)
Kanjhawala Hit-and-Drag-Case: A Delhi court on Tuesday granted bail to Ashutosh Bhardwaj, accused in the hit and drag case. The court has said in the order, Bhardwaj is granted bail on a surety bond of Rs 50,000. Bhardwaj's role came to the fore after the crime took place. Detailed order in the matter is awaited. Additional Sessions Judge Sushil Bala Dagar had on January 16 reserved judgment on Bharadwaj's bail plea.
Opposing the bail plea, the Delhi Police had said that it is a serious matter and they are in the process of imposing section 302 (murder). According to the report, the court had rejected Bhardwaj's bail plea on January 12. As per reports, Metropolitan Magistrate Sanya Dalal had said that considering the gravity of the offence, the fact that the investigation is at an initial stage and the offenses alleged against the accused are triable exclusively by the Court of Session, it cannot grant bail Is. Also read: Kanjhawala Death Case: Another girl was on the scooty at the time of the accident, ran away from the spot due to fear
According to Additional Public Prosecutor Atul Srivastava, Ashutosh Bhardwaj tampered with the evidence and co-accused Deepak was driving the car. When Bharadwaj was a free man, he misled the investigation of the case. He can mislead again in future. According to sources, the car owner Bharadwaj and Amit's brother Ankush Khanna had a conversation with the five accused and since Amit did not have a driving license, Deepak was asked to tell the police that he was on the driving seat at the time of the incident. .
The lawyer representing Bhardwaj had sought bail on January 9 on the ground that the offenses are bailable. The accused has cooperated with the police after the incident. Srivastava, however, opposed the plea, saying Bhardwaj had handed over the car involved in the accident to the co-accused, who did not have a driving license.
On January 9, the court had sent the six accused to judicial custody for 14 days. Besides Bharadwaj, the other accused in the case are Deepak Khanna, Amit Khanna, Krishna, Mithun and Manoj Mittal. Significantly, on January 1, a 20-year-old woman was dragged by a car for about 12 km in the early morning. The woman died tragically in this accident.
kanjhawala hit and drag case delhi court grants bail to one of the accused ashutosh bhardwaj