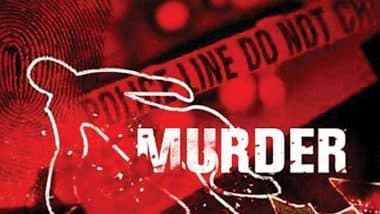 Representational image (Photo: PTI)
Thane (Maharashtra), January 10: A watchman allegedly abducted and killed her seven-year-old child after a dispute with a woman in Maharashtra's Thane district. The police gave this information on Tuesday. Assistant Police Inspector SS Surwase of Khadakpara police station said that accused Nitin Kamble abducted the child from his school in Kalyan town on Monday.
He told that when the child did not return home, his relatives lodged a case of kidnapping against an unknown person.
The police launched a search and found the child's body in the swimming pool of a residential complex, the official said. After this, the police registered a case of murder. During the investigation of the case, the police came to know that there was a love affair between the accused and the child's mother. But later the woman distanced herself from the accused, due to which they had a fight. Also read: Loan fraud case: Videocon founder Dhoot's bail plea to be heard today
The accused allegedly kidnapped the child to take revenge on the woman and killed him by drowning him in the swimming pool of the housing complex where he used to work earlier, the official said. The body of the child was sent to the government hospital for postmortem. Later the accused was arrested. Police said that he often used to bring the child from school.
maharashtra after a dispute with the woman the watchman killed her childr