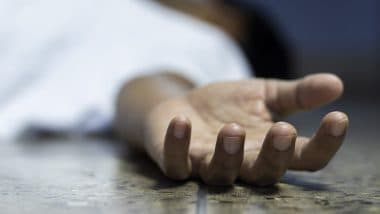 Representational Image (Photo Credits: Pixabay)
Thane (Maharashtra), January 17: Police in Maharashtra have booked a shopkeeper for storing and selling nylon 'manjha' in Thane district after a 47-year-old man died after his throat was slit by a kite string. An official said on Tuesday that the incident took place in Bhiwandi city on Sunday night when the man was going to his home on a motorcycle.
The string of the kite wrapped around his neck, which cut his throat. An official of Bhiwandi police station said that the police had received information that a shopkeeper in the area was selling banned nylon string for kites. Also read: Ghaziabad: Illegal bar was running inside food cafe in Ghaziabad
He told that a police team raided the shop and seized the string of kites kept there. The officer has registered a case against the shopkeeper under relevant sections of the Indian Penal Code. No one has been arrested so far.
fir registered against shopkeeper in thane after man dies from kite stringr