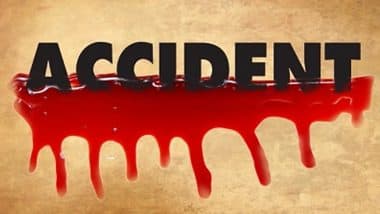 Representational image (Photo: File Photo)
Nashik, January 13: A speeding private luxury bus carrying devotees of Shirdi Saibaba rammed into a truck near Patharde in Maharashtra's Nashik on Friday. At least 10 people died and five others were injured in this accident. The accident took place at around 7 am when the bus was going to Shirdi from Ambernath in Thane.
Chief Minister Eknath Shinde expressed grief over the tragedy and announced a compensation of Rs 5 lakh each to the next of kin of the deceased and free medical treatment for all the injured victims. An official said that Shinde has also ordered an inquiry into the cause of the accident and other aspects. Also read: UP: STF arrested the mastermind of the gang of fake doctors
At least six women, one man and the rest are children among those who died in the accident. The injured victims have been admitted to Sinnar Rural Hospital and some serious people have been taken to hospitals in Pune.
maharashtra road accident 10 killed 5 injured in bus truck collision in maharashtra