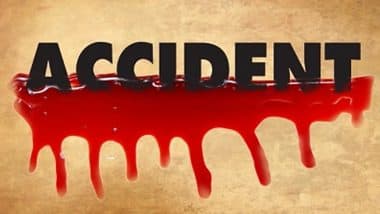 Representational image (Photo: File Photo)
Maharashtra Road Accident: At least 40 people were injured when a tempo fell into a 300-feet-deep gorge in the Ghats of Mugdev village in the Mahabaleshwar hills. Police officers and rescue workers gave this information here on Saturday. The tempo had left Pune on Friday evening, carrying around 44 people including 17 women and 11 children, all residents of Akola and Buldhana districts. Also read: Maharashtra: Order for compensation of Rs 19.68 lakh for the relatives of the person who died in the motorcycle accident
It was bound for a new work site at Tapola resort near Mahabaleshwar hill station. As per investigation, the tempo driver lost control of the vehicle and fell into the gorge around 9 am on Saturday. Fortunately, most of the 40 injured, including two pregnant women and about 11 children, suffered only minor injuries despite the deep submersion and many managed to get out as the tempo rolled over.
On learning about the incident, several volunteers of Sahyadri Trekkers like Sanjay Parthe, Deepak Jadhav along with local villagers started the rescue operation. They descended with the help of ropes and were able to rescue most of the victims while the Satara police, fire brigade and disaster teams arrived.
Two of the three injured children are in critical condition and have been sent to Satara hospital, while the condition of two pregnant women is said to be stable. According to preliminary police investigation, the tempo may have skidded off the road at a sharp turn, the driver lost control and the vehicle fell into a gorge.
Police is probing other angles, such as whether the tempo was overloaded by the labor contractor, whether the driver was drunk and whether the vehicle was passable through dangerous gorges.
maharashtra road accident tempo carrying workers plunges into mahabaleshwar gorge 40 injured