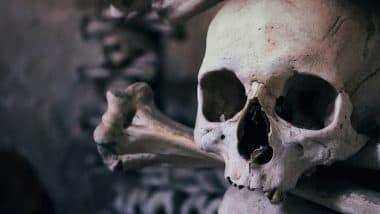 black magic
Pune, January 21: In a bizarre case of superstition, a married woman was allegedly forced to consume water containing human bone powder and ash to help her become pregnant. The police gave this information on Saturday. Investigating officer Inspector Jayant Rajurkar said that the 27-year-old victim lodged a complaint with the Sinhagad police station. After taking action, the woman's husband Jayant Kokale, her parents, her brother and three other people were arrested.
Along with this, Rupali Chakankar, Chairperson of the Maharashtra State Commission for Women, has sought a report from the police on the allegations. According to Inspector Rajurkar, the woman was married to the accused in 2019 and black magic rituals were started by the family after she allegedly failed to conceive. In her complaint, the woman has argued that she was forcibly taken to a crematorium, bathed with some strange water mixture and forced to drink water which was allegedly mixed with human bone powder or ash. Rajurkar said that the family repeatedly demanded money from him and fed up with all the harassment, he finally left the Kokale home. Also read: EPFO: Jobs increasing in organized sectors of the country, EPFO ​​added more than 16 lakh employees
Currently in connection with her divorce proceedings, the victim has filed a police complaint, in which she has narrated her ordeal of how she used to practice black magic, superstition and other practices while living with her husband and in-laws, Rajurkar told IANS. was subject to. On the complaint of the victim, the Sinhagad police have arrested several members of the Kokate clan on various charges under relevant laws and further investigation is underway, including the possible involvement of a tantrik or black magician. Chakankar, head of the Maharashtra Women's Commission, has appealed to the Pune police to take strict action in the matter.
maharashtra shameful in a case of superstition a woman was forced to drink water containing powder and ashes of human bones the womens commission sought a report