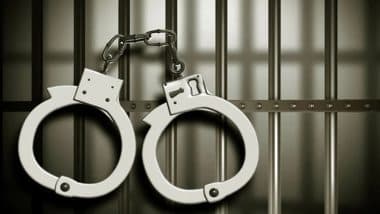 Representational Image (Photo Credits: File Image)
January 12: The Central Reserve Police Force (CISF) on Thursday caught a passenger with 3 kg of gold at the Mumbai airport. The passenger was about to travel from Mumbai to Bangalore, before that CISF personnel caught him. At present, further interrogation of the passenger is being done. Mumbai Metro Good News: Safety certificate for Mumbai Metro Line 2A and 7, PM Modi to inaugurate on January 19
CISF said that intelligence personnel noticed suspicious movements of a passenger sitting near the boarding gate of Terminal-2 at Mumbai Airport on Thursday. After this the passenger was kept under electronic as well as physical surveillance. During surveillance, it was seen that he picked up some stuff from the floor and kept it in his bag. Not only this, after keeping the goods in his bag, he was also trying to change his location again and again.
Officials said that on strong suspicion, the passenger was stopped for questioning by the intelligence personnel. On being tactfully enquired, the passenger accepted the presence of gold (yellow metal) in the bag. On interrogation, he revealed that the gold was found by an international passenger, who had passed it by throwing it on the glass sheet used to divide the domestic and international boarding gate area.
CISF said that the passenger was identified as Rishi Shyam, who was to travel from Mumbai to Bangalore by Air India flight. Rishi Shyam along with about 3 kg of recovered gold was handed over to the custom authorities for further action in the matter.
cisf caught passenger with 3 kg gold at mumbai airport