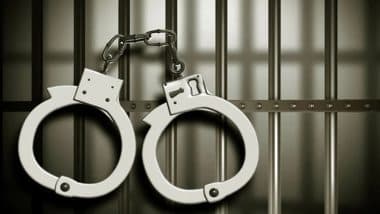 Representational Image (Photo Credits: File Image)
Man Dragged By Car In Delhi: A man was dragged by the driver on the bonnet of his car for about half a kilometer in west Delhi area. Police said on Saturday that it was an incident of road rage. The video of this incident which took place on January 12 has also gone viral on social media. In the video, a man is seen on the bonnet of a white colored Maruti Dzire car. Police said that they have arrested a person in connection with this case. The arrested person has been identified as 19-year-old Ishant, a resident of Bhopura in Ghaziabad.
According to a senior police officer, a police control room (PCR) call regarding a brawl on Ring Road was received at Rajouri Garden police station on Thursday, following which a police team was sent to the spot. The officer said, during interrogation it was found that the incident of road rage took place between Jayaprakash and Ishant Sapolia. Both were driving their respective cars. Both had also suffered minor injuries during the scuffle. Also read: Man Dragged By Car in Delhi: After hitting the car, the man was dragged on the bonnet, CCTV video surfaced
Jaiprakash told the police that Ishant, who was driving a Maruti Dzire car, tried to kill him and dragged him on the bonnet of the car for about 100-200 metres, the officer said.
The officer said that Ishant has been arrested and the car has been seized for further investigation. A case has been registered against the accused under sections 279, 323, 341 and 308 of the Indian Penal Code.
man dragged by car in delhi man dragged on cars bonnet in delhi driver 1 arrested