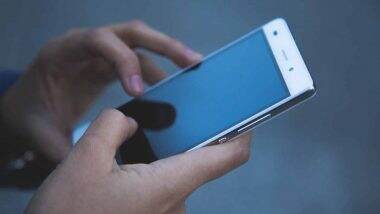 Representational Image (Photo Credits: Pixabay)
Indore (Madhya Pradesh), January 19: In Indore, a case has been registered against the husband of a woman for giving her triple talaq through phone calls and SMS. A police officer gave this information on Thursday. Sub-Inspector Manisha Dangi said that on the complaint of a woman living in the city's Khajrana area, an FIR has been registered against her husband Imran (32) under the Muslim Women (Protection of Rights on Marriage) Act 2019 and relevant provisions of the Indian Penal Code. He told that the accused is a resident of Ajmer in Rajasthan. Dangi told that the victim woman had married Imran for the third time and has three children from the last two marriages, while Imran has come to know that apart from the woman resident of Indore, he has also allegedly married three other women. .
The sub-inspector told that the woman resident of Indore had contact with Imran through a matrimonial website. He quoted the allegations as saying that Imran had married this woman by hiding the fact that he was married and had also tricked her that he would take full responsibility for the maintenance of her and her children from previous marriages. According to Dangi, when the woman came to know about Imran's previous marriages, she raised strong objections to the accused which led to a rift between the two. Also read: UP: Two laborers died in Varanasi, Chief Minister Yogi Adityanath announced compensation
The woman's husband Imran allegedly called her "talaq, talaq, talaq" through phone calls and SMS with the intention of immediately ending the marital relationship between the two, he said. The sub-inspector said the matter was being probed. and the accused has not been arrested at present. Significantly, the Muslim Women (Protection of Rights on Marriage) Act 2019 prohibits the practice of ending marital relations by pronouncing talaq thrice. There is a provision of imprisonment.
mp case registered against husband for triple talaq through phone call and smsr