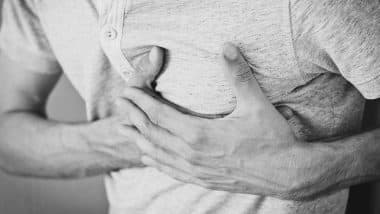 Heart (Representative Image: Pixabay)
Mumbai: During the marathon on Sunday, a participant suffered a cardiac arrest, while thirteen others had to be admitted to the hospital. According to the Hindustan Times report, the person who suffered a heart attack was identified as Akbar Ali Pathan. Before being shifted to Lilavati Hospital, he was treated by the team of Asian Heart Institute. Doctor Jalil Parkar of Lilavati Hospital said that the patient was in ICU and his angiography could be done on Monday.
According to the report, out of more than 55,000 participants in the event, 1983 required medical assistance. Of these, more than 40 per cent were suffering from dehydration, eight of them had severe dehydration and three required hospitalisation.
Dr D'Silva said, 'A total of 14 were admitted to the hospital, 5 were sent to Saifee Hospital, 4 to Bombay Hospital, 3 to Jaslok Hospital and 2 to Lilavati Hospital. Thirteen people have already been discharged. One patient had a fractured leg, one had a dislocated shoulder, one had a fall on his face, and one had a hand and face injury. Other cases include finger injury, hand injury, foot ulcer. , were of chest pain, calf muscle injury and hypothermia. The remaining cases were of dehydration, giddiness and severe cramps.
Let us tell you that the marathon was organized in Mumbai every two years. Earlier, the Mumbai Marathon could not be organized in 2021 and 2022 due to the Corona epidemic. There was a lot of enthusiasm among the participants regarding this marathon.
mumbai marathon one suffers cardiac arrest 13 needed hospitalizations report