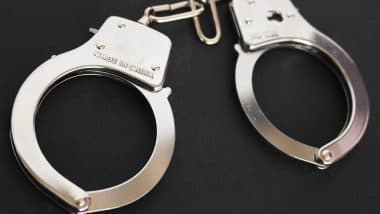 Representational Image (Photo Credits Pixabay)
Noida Shocker: In Greater Noida, a woman, along with her lover, strangled her husband to death and threw the body in a septic tank being built in the neighborhood. The police arrested the accused woman. The accused have been identified as Neetu and Harpal. It took 14 days for the police to recover the body, which has been sent for postmortem. The deceased Satish lived with his wife Neetu and a 5-year-old child in Greater Noida West.
Neetu confessed that Harpal, who worked as a mason, was hired to work at her house two years ago, during which she had an illicit relationship with him. The contact continued even after he went back to his home in Etah. Also read: UP Shocker: Woman kills husband with lover, gives form of suicide
She said that on coming to know about her illicit relationship, Satish started assaulting her and stopped her from leaving the house. Meanwhile, Harpal was again employed in a neighboring house. Fed up with her husband, she conspired with Harpal to kill him and also included her friend named Gaurav in the conspiracy.
He alleged that for this, Gaurav was given Rs 20,000 and gold articles. On 2 January, Harpal, Satish and Gaurav sat drinking. During this, Harpal gave Satish a drink mixed with intoxicants.
Neetu told that when he lost consciousness, she strangled Satish along with Harpal and threw the body inside the septic tank under construction in the neighborhood. When Satish's family members inquired about his whereabouts, Neetu said that he had gone somewhere without informing them.
After this, the relatives lodged a missing report with the police. Additional DCP Vishal Pandey told that after the complaint was registered, the police reached Satish's house, where the neighbors told them about the accused's affair.
He told that on strict questioning, the accused accepted their crime. He was arrested while Gaurav is being searched.
noida shocker woman kills husband with lovers help dumps body in septic tank both arrested