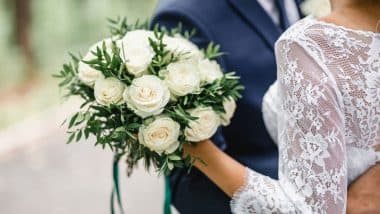 Representational Image (Photo Credits: Twitter)
Noida, January 16: A strange love story has come to the fore in Noida. According to this story, a teacher fell in love with his minor student. Their love blossomed to such an extent that both the teacher and the student disappeared and now the boy's father has gone to the police station to file a case against the teacher. He has requested the police to find his minor son and bring him back. Police has registered an FIR in the matter. Teacher and student are being searched.
Police said that the teenager used to go to the girl for tuition about 6 months ago. Where there was a love affair between the two. The age of the madam who teaches tuition is 22 years. The age of the boy is 16 years. Now the student's father has filed a case against the teacher in Sector-113 police station. Sector-113 Police Station Pramod Prajapati said that Vijay Shukla, who lives in Unnati Vihar Colony, has filed a complaint. He says that the 16-year-old son used to go to Ayesha, who lives in the same colony, to study tuition. Also read: Maharashtra Shocker: In Pune, a young man madly in unrequited love attacked a girl, arrested
Where Ayesha fell in love with his son. In the initial investigation, the police have come to know that the female teacher is in love with the student. The police team is searching for both. Student's father Vijay Shukla told that his son had left on the afternoon of January 15 saying that he was going to his aunt's house.
Haven't come since then. Both his phone numbers are also being switched off. He alleges that the tuition teacher has abducted his son and absconded. Police has registered a case on the complaint of Vijay Shukla.
up teacher love with a minor student both eloped boys father filed a case in police station