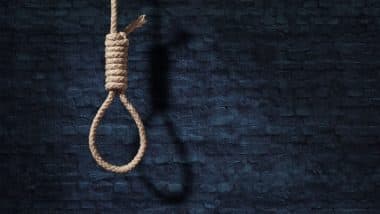 Representational Image (Photo Credits File)
Baldirai Station House Officer (SHO) Amrendra Bahadur Singh said that Ghanshyam Yadav (35) committed suicide by hanging himself in his house on Tuesday in Gajraj Majre Birdhaura village of the area. On Tuesday, around 12 o'clock in the day, when the neighbors saw that no one came out of Ghanshyam's house, it was found that he had committed suicide by hanging himself.
The local people informed the Baldirai police. Quoting the information received from the villagers, the police said that the young man was mentally ill for a long time. Also read: Ghaziabad: FIR lodged against four policemen in the case of auto driver's death, suspended
His wife had gone to her maternal home. He lived separately from his brothers. The SHO told that the body has been taken into custody and sent for postmortem. Legal action will be taken on receipt of the report.
unhappy youth committed suicide by hanging from the noose in sultanpur r