Sidhu Moose Wala Love Life: Punjabi singer, actor and Congress leader Sidhu Moosewala was shot dead in his home town in Mansa, Punjab. Sidhu's death left his family, friends and loved ones in shock. At the age of 28, a promising singer said goodbye to this world. The professional life of Sidhu Moose Wala was more interesting than his personal life. He had given heart to one of his own associates as the news had come to the fore. Both were about to tie the knot when the news of Sidhu Musewala's death came.
Let us tell you that in 2019 there was a rumor that Sidhu Musewala is married. But Sidhu Musewala's mother had denied the news that she was not married. At the same time, news also came that Sidhu is dating his associate and that associate is none other than his future wife with whom he was engaged. However, Sidhu or his family members never confirmed the news.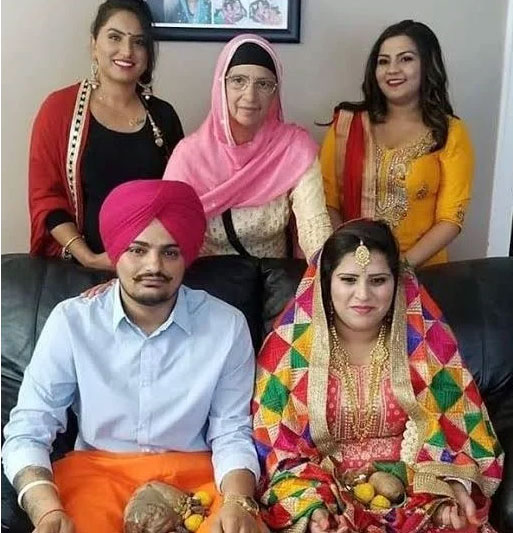 Parents' dream of making son a bridegroom remained unfulfilled
Sidhu Moosewala's mother had told in an interview in January 2022 that Sidhu would not be single after some time. We are making preparations for their wedding, which will happen after the elections this year. According to Sidhu Moose Wala's mother, he had chosen a girl for himself. After 6 months, the face of Sidhu Moosewala was about to be decorated, but in the meantime his meaning got up from his house. His parents' dream of making their son a bridegroom just remained unfulfilled.
Let us tell you that on June 11, 1993, Sidhu Moosewala was born in Moose village from Mansa district. Had he been with us today, he would have celebrated his 29th birthday. He has contributed immensely to Punjabi music and politics. Musewala had an electrical engineering degree from Guru Nanak Dev Engineering College, Ludhiana. Sidhu left this world leaving many dreams of himself and his parents unfulfilled.

read this also:
Sidhu Moose B'Day: Late singer Sidhu Moosewala had 6 shocking tattoos on his body
Karan Kundrra does not allow Tejasswi Prakash to do this work, the actress herself revealed the reason
,